Your wedding day will be remembered as the most special day of your life. To make sure it's brimming with love and handled with care, the best thing you can do is hire the best wedding officiant in Aiea, Hawaii.
Marjorie Higa Manuia has been an officiant for decades, helping couples from all walks of life tie the knot! Licensed by the State of Hawaii, she can travel to any destination on Oahu, at whatever time or date you've chosen to make your union official. From the sandy beaches of the island, to one of the local military bases, Marjorie will make sure your special day is the best day of your life.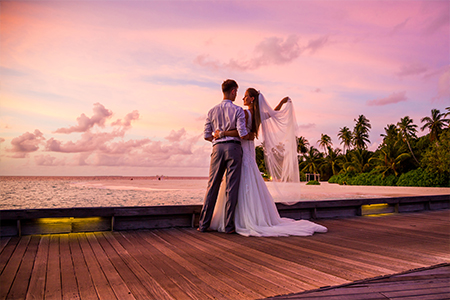 Weddings If you're the type of couple that prefers traditional wedding services in Aiea, Hawaii, let Marjorie customize the ceremony around you. From helping you select the readings, to exchanging of custom vows, she'll make sure your ceremony reflects your love and is totally customized to you. It'll be charged with emotion and heartfelt sentiment from start to finish.

Civil Unions For those who want a civil union instead of a civil marriage, Marjorie is ready to help you coordinate a ceremony that you'll cherish for the rest of your life together. She's able to suggest various different segments for your ceremony, including the reading of poems and excerpts. Let Marjorie make sure your union is enjoyed by all who attend and let it reflect the power of your love for one another.

Secular Weddings For secular weddings, Marjorie is always ready to offer officiant services! Whatever your spiritual or moral beliefs, or no matter how you choose to express your love for one another, she'll make sure your ceremony is tailored and customized around the two of you.

Vow Renewals Whether it's been 20 years, 50 years or even longer, there's never a wrong time to show the strength of your live throughout the years with a vow renewal. Marjorie will work hard to encapsulate your love within the ceremony, so everyone knows just how deeply you care for one another.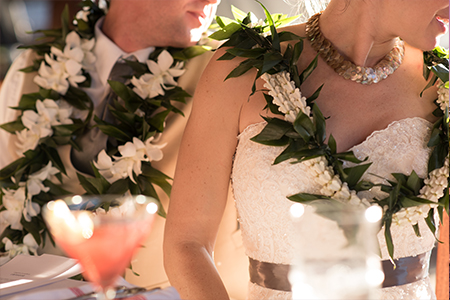 Make Your Ceremony Special
No matter where or when you need an officiant, Marjorie Higa Manuia is ready to guide you and your loved ones through a ceremony that's unique and specific to you. Contact Marjorie today at 808-488-7447 for more information about her abilities or to schedule your ceremony.